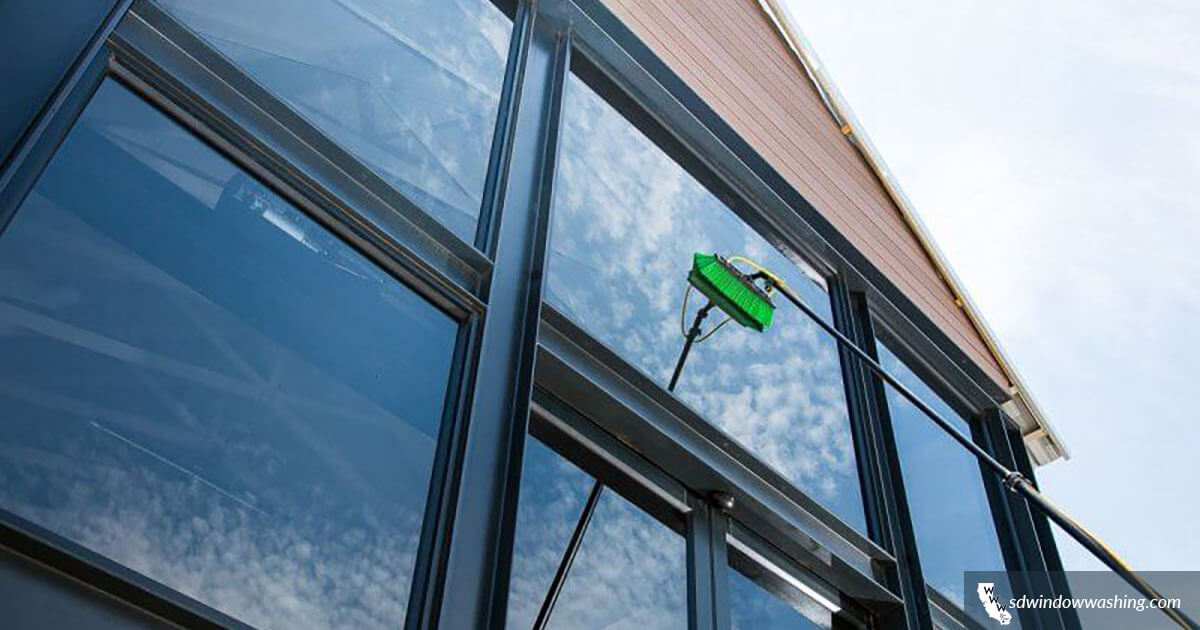 We pride ourselves on using the latest industry technology. And, our water fed pole window cleaning system is no exception.
We have invested in water fed poles; an innovative way of providing great results while causing minimal disruption. Additionally, they eliminate the risk and damage to properties that is often caused by ladders. Water fed pole window cleaning ensures a great clean and guaranteed customer satisfaction. Also, they are extremely environmentally friendly.
We are based in Southern California, but provide water fed pole window cleaning for all of San Diego county. We cater to a wide client base across the commercial and residential sectors. Plus, we're constantly looking to expand our ever-growing list of satisfied customers.
These guys did a wonderful job. They were easy to work with, showed up on time and worked quickly. My windows and screens have never looked so clean. If you are even thinking about getting your windows washed, you should call these guys first. I thought their pricing was very fair. – Christine H.
These guys are amazing. We stumbled upon them cleaning my neighbors windows. We have those 12 pane per window windows! And if you have ever called random or even recommended washers, they want a fortune and charge per each pane. Chris and his partner come on time. – Valerie M.
Water Fed Pole Window Cleaning in San Diego
We also provide a range of other services including pressure washing, communal cleaning, domestic cleaning, and solar panel maintenance.
As a family run business, we have built a strong reputation for reliability and excellent customer service. Therefore, large and small businesses trust us. We have been providing clients with an unrivaled level of commitment since 2005.
Our clients include some of the most successful organizations in business. For example: San Diego Chargers Club House, Aston Martin Dealership, and many more.
Regardless of your building's size, we are meticulous and dedicated to providing a professional service with visible results. And, our expansive client base is testament to our reputation as one of San Diego's leading window cleaning companies.