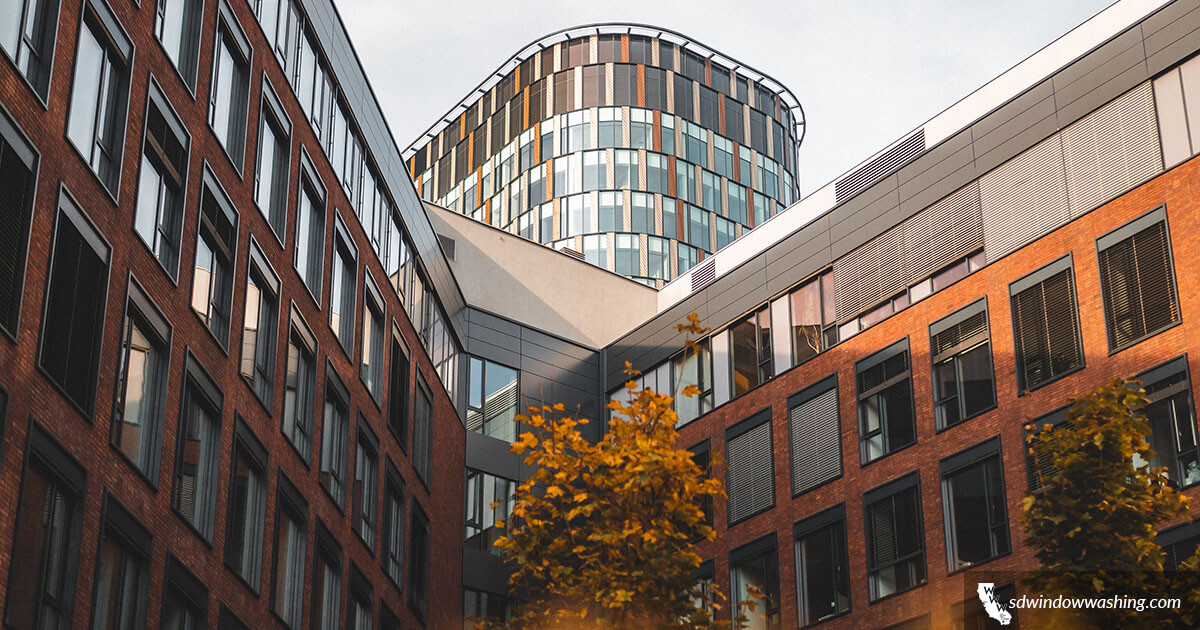 Show your business some love by hiring West Coast Window Washing professional facade cleaning service. We already know that a first impression is lasting and difficult to change.
Neglecting the outside of your place of business is not a good idea. It's the first thing your customers see even before they enter your business premises.
A Professional Facade Cleaning Service is Vital
It's not just your windows. Do you wash and squeegee your building's windows every day? If you do, then that's a good start. But, it's not good enough. Professional window washers can deep-clean windows to get them spotless. Plus, we use the right tools and the exact chemical cleaners needed to clean the front of your building.
Our window cleaning team gets the job done in the least invasive way. Therefore, we increase the life of your windows. So, why risk putting your employee on a ladder when a pro can do it better and faster?
How do I clean my building's facade?
You don't. The facade is the entire front of your building. And chances are, it's constructed with some combination of glass, masonry, and metal. Maybe your brick-and-mortar business is made out of brick or color coated in stucco.
Every material requires different cleaning solvents. Thus, to complete the process of facade cleaning and glass cleaning, each stain needs a specific type of cleaner.
If you use the wrong cleaning solvent, you may permanently damage the outside of your shop. If you try to clean your windows and facade by yourself, the odds are your methods can be either too weak or too strong.
At West Coast Window Washing, we use the right tools and eco friendly chemicals to deliver stain and streak free shining windows. We take commercial and industrial window cleaning jobs throughout Southern California. Give us a call today at (858) 213-5736 to discuss your window cleaning job with us.
You may also enjoy reading: Pressure Washing San Diego