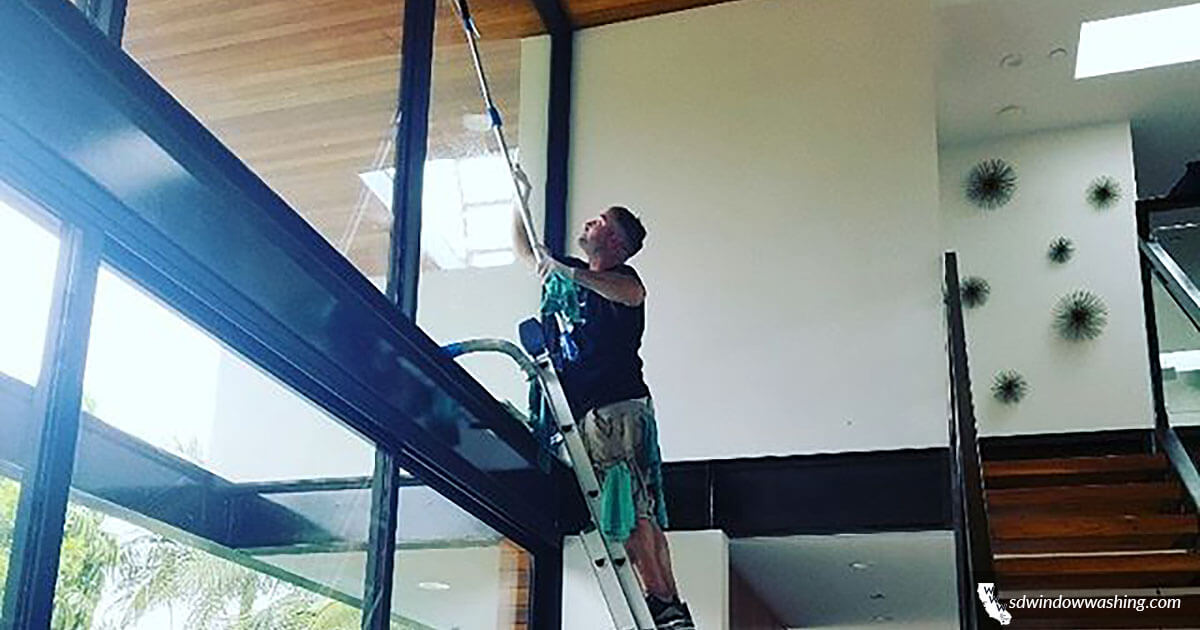 Glass is a fragile material. It's important to acquire expert glass cleaning services to protect its surface from scratches. Glass cleaning is a specialized job and requires expert glass cleaning services to maintain the aesthetics of it.
Many window cleaning agencies focus primarily on cleaning surfaces of all materials as a whole without emphasizing on glass. And, they may use the same tools and formulations to clean all kinds of materials. That's a problem.
Instead of the expected outcome of cleaned glass, you may end up with a damaged top layer. This destroys the primary beauty of glass.
Everything has a lifespan. Glass can be hard-wearing, but only if it is properly maintained. Improper cleaning can result in serious damage to it. So, that's why trained hands are required to protect your glass investments.
How West Coast Window Washing Can Help
We are a family owned business. As such, we treat your home and business as though it were our own. This means we clean your windows with the upmost care. Further, when we enter your home or business, we are ultra conscious of our equipment.
Our cleaning materials are carefully chosen after intensive onsite testing. Plus, our team is rigorously trained to handle even the most delicate glass cleaning jobs.
And, we always leave your home and business better than we found it – clean sparkling windows and your environment undisturbed.
In addition to annual maintenance window washing, we also offer one-time window cleaning.
If you have just completed the construction of a project, masonry work, plastering, or painting, your glass will have stains and spots. Let us make sure it's sparkling clean before you move in.
Our annual maintenance window cleaning provides you multiple cleaning cycles a year for your home and/or business.
Give us a call today at (858) 213-5736 to discuss your glass cleaning job with us, or request an estimate online.
You may also enjoy reading: Make Your Business Shine With Professional Facade Cleaning Service