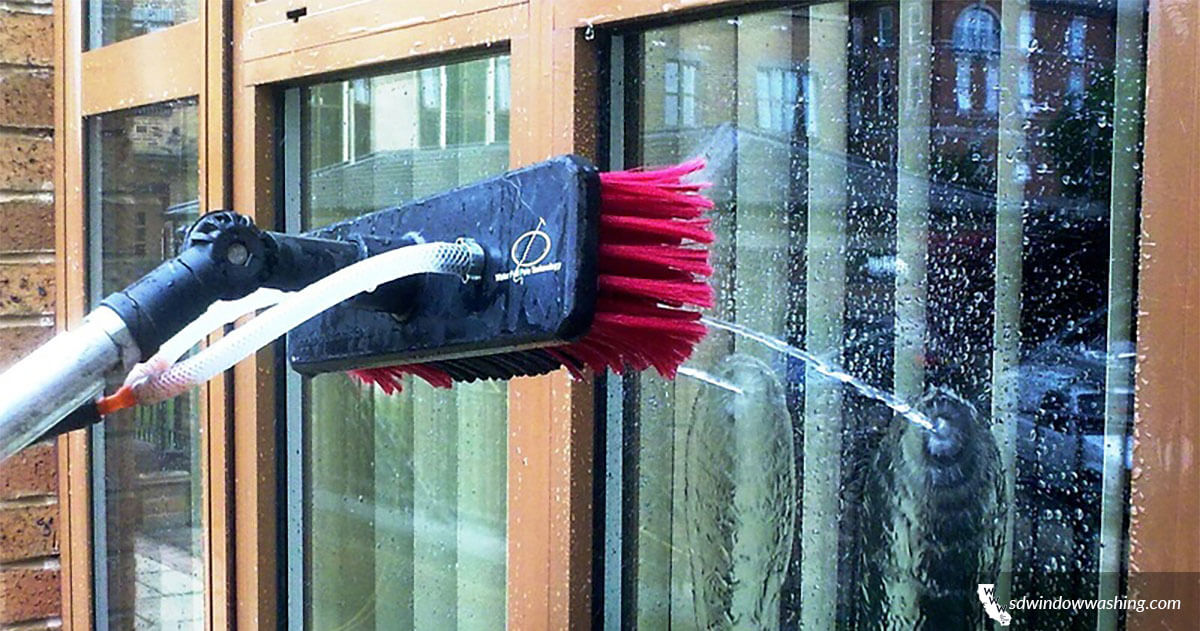 You should acquire window cleaning services beyond just the springtime routine cleaning. Dirt and grime build up on your windows and edges throughout the year. Therefore, the interior and exterior windows should be washed to ensure nothing is left on either side.
At least five types of window cleaning services are needed by homeowners to ensure a comprehensive clean. And you should just wait for springtime either. It's best to have a window cleaning after each season for an optimal year-round shine.
That said, here are five types of window cleaning services you need right now.
1.

Hard Water Removal

Many homeowners try to save money by cleaning their windows themselves. While they may look clean at first glance, oftentimes hard water spots don't get washed off entirely. Using professionals ensure these hard water stains are not an issue. Plus, your windows will be streak free and without marks.

Hard water stains are left behind due to the type of water you used to clean the window. Using ionized water contains minerals like calcium which causes the hard water stains.

Sometimes lawn sprinkles spray towards your windows and leave marks on the glass. In addition to removing these marks, professionals use a product that prevent these stains from occurring in the future.
2.

Glass Doors

Professionals clean more than just the windows around your home. Your home's glass doors can get washed also. Many homeowners have professionals clean their shower doors. Have you ever seen mold or mildew around your shower basin? Well, we can ensure that gets washed efficiently and prevent future growth.

After all, who wants to get into a dirty shower to get cleaned.
3.

Interior Windows

Don't forget about your interior windows. Oftentimes, people products like Windex, wipe them down and assume they're as clean as they can get. It does work for a quick cleaning. But it's not an adequate solution if you want pure clean windows that shines. When professionals clean your interior windows, you can look outside and see clearly without streaks.
4.

Exterior Windows

It's important to have the outside of every window cleaned by professional window washers also. The benefit of having experts handle this job is that you don't have to risk injury from climbing up on ladders. Even one-story houses can have areas of windows that are hard to reach.

Second-story windows are usually too high for homeowners to reach on their own. Expert window cleaning services have the proper equipment necessary to reach the highest locations and ensure a proper cleaning.
5.

Screen Cleaning

Usually, homeowners have screens between the external component and windowsill. We don't just focus on your window glass, we clean screens as well. These screens can be removed and sprayed outside to get them thoroughly cleaned.

If it's been a long time since their cleaning, we can use a special solution to remove all the grime. Debris, leaves, and bugs can get stuck in the holes, leaving your screens looking disgustingly dirty. Including this service with a regular window washing is indispensable for a true cleaning all around.

West Coast Window Washing is happy to provide a quick estimate for window cleaning services in the San Diego area. Call us today at (858) 213-5736 or request a free estimate online.

You may also enjoy reading: Exterior Building Maintenance Plan