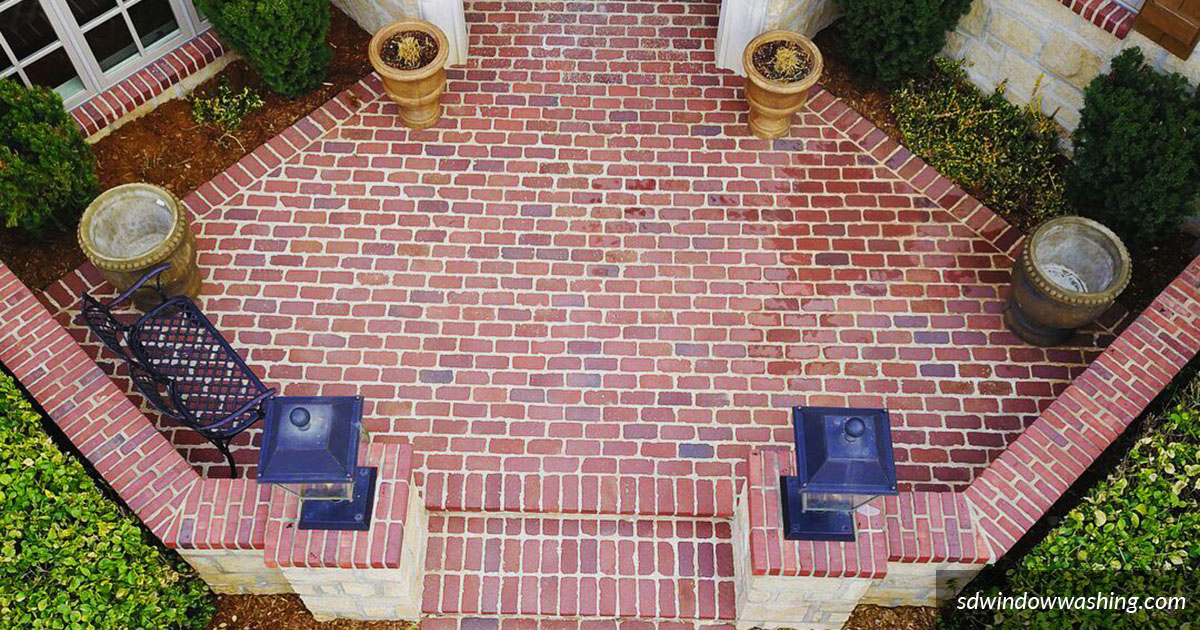 There are times when soft washing your house is better than pressure washing. We have had many customers inquire about our soft washing services.
This article is to provide insight on the difference between soft washing versus pressure washing. And, the benefits of choosing soft washing for your next house cleaning service.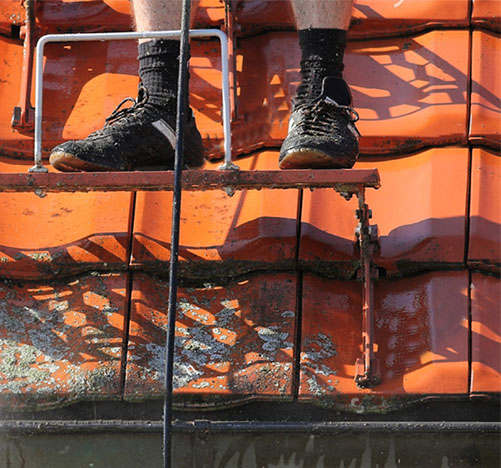 What is Soft Washing?
The soft washing house method uses low pressure nozzles on the end of a brush or wand. This dispenses biodegradable chemicals to safely remove algae, dirt, bacteria and mold. While removing these elements, soft washing preserves the surfaces on your house.
Additionally, this method of cleaning is recommended for roofing, clay tile, stucco, and other exterior surfaces. Plus, it maintains masonry and paint longer.
Soft washing systems not only clean stains, but it also penetrate and sanitize to eliminate the root cause of the issue. Gloeocapsa Magma bacteria is the main culprit of most staining that causes buildup and black streaks. Soft washing kills this bacteria from the root source, achieving a truly clean surface.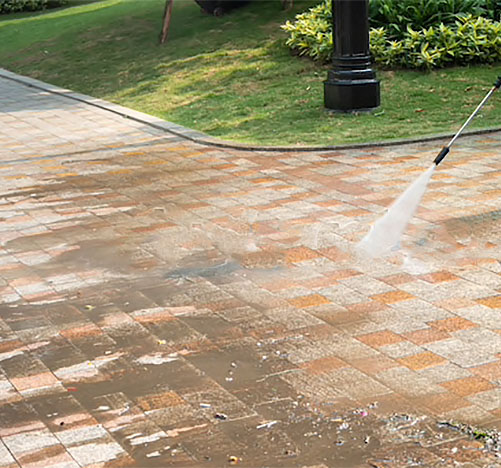 Soft Washing vs Pressure Washing
Let's not be impractical. There are times when pressure washing is more appropriate. For example, pressure washing can be used effectively on driveways and concrete surfaces. Furthermore, it can be used in conjunction with soft washing. However, it should never be used on aluminum siding, stucco or asphalt shingling. So, make sure you hire a knowledgeable pressure washing company.
In contrast to soft washing, pressure washing uses high pressure water spray to remove debris from your house. Pressure washing service is actually good, but it can also easily cause damage to your home. Especially if performed by an untrained person.
Choosing soft washing the next time you clean your windows washed would be very practical to consider. This method covers a wide range of surfaces including your brick, siding, patio, roofing, or fence. This type of washing services help protect your home's surfaces.
You may also enjoy reading: Why Hire a Professional Window Washing Company