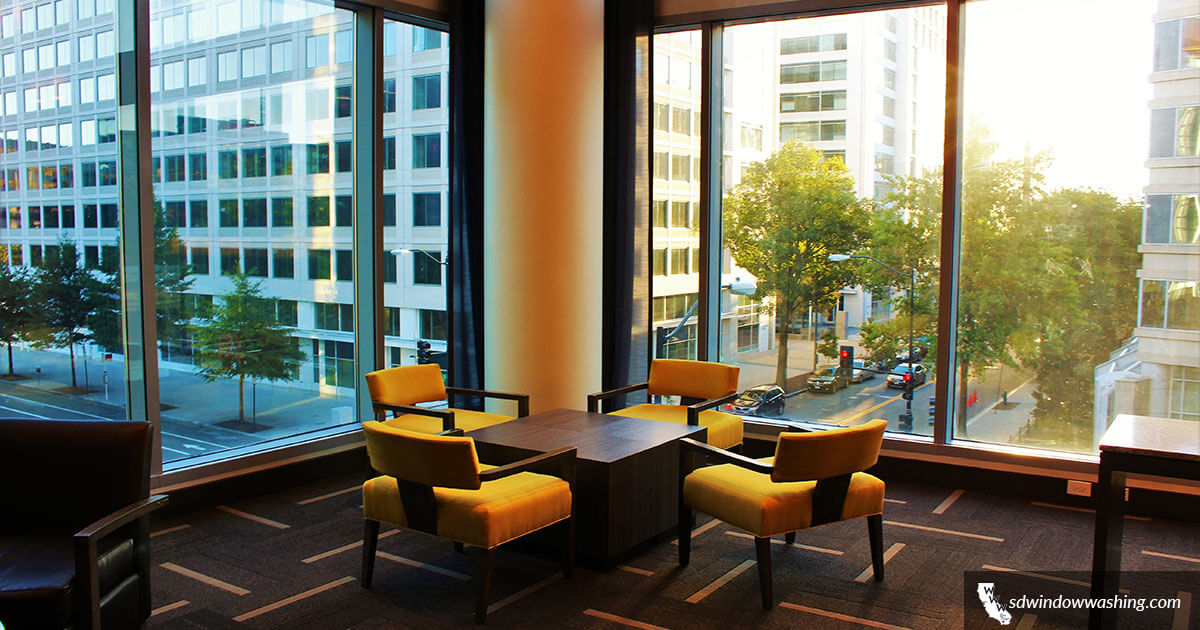 There are window cleaning dos and don'ts for homeowners that you should be aware of. Whether you're having special guests over or trying to sell your home, having clean windows make your entire home sparkle.
Your windows are the center of attention for your home. And, clean windows give your whole house a fresh and clean look. Conversely, if your windows are layered with dirt, it can make the whole place look less attractive.
Here are a few window cleaning dos and don'ts for homeowners to help maintain your home's windows.
Don't Forget the Interior
If you have a regular housekeeper or maid service, it may not be practical for them to clean your windows outside. You may think it's more cost effective, but actually it's not.
Only professional window cleaners have the tools to do the job right. Your housecleaning service might leave streaks. Also, if you plan to do the windows yourself but never get around to it, you have other issues. You'll need to clean the windows inside and outside. Otherwise, just doing the outside will leave the interior's dusty and the windows won't look clean.
West Coast Window Washers crews are professionally certified, bonded, and licensed. You can trust us to work inside your home. Plus, we'll make sure to keep your home clean too.
Do Clean the Windows Last
If you're having other services done such as landscaping, it's best to save the windows for last. Why? Because dust is stirred up that will land on your windows. And well, there goes that those clean windows.
Also, for construction/remodeling work done on your home, ask your contractors to cover your your windows. This will alleviate abrasive chemicals, mud, and other elements from getting on your windows.
Don't Rely on Mother Nature
We don't get much rain here in San Diego county. So, that's another reason why dust, salt, and dirt can accumulate on windows. And don't think that when it finally does rains it'll take care of your dirty windows. It won't. Actually, the rain will roll off a clean window and make it look dirtier.
Additionally, if you live near the coast like La Jolla or Carlsbad you probably experience the marine layer. The moisture from the marine layer doesn't dissolve sand or salt on your windows. In fact, it's actually cementing it into a layer of grime. To really enjoy your ocean view, you may need your windows cleaned more often than an inland residence would.
Do Pay Attention to Hard Water Stains
Hard water stains leaves minerals on glass. This causes marks and white circles to form which are difficult to remove. It's best not to try to clean those off yourself. Without the proper tools, it's really easy to scratch the glass. And, unlike the hard water stains, scratches can't be removed. A professional window cleaning team can get rid of mineral deposits and hard water stains.
Need to schedule window cleaning for your home? Call West Coast Window Washers today at 858-213-5736 to learn more about our thorough, reliable service!